John Kelvie
Founder and CEO
Also known as JPK. Knows speech, audio media, and AI Jedi dev tricks. Former cofounder, CTO, and developer. American ex-pat in Peru. Friendlier than he looks in this photo.
Juan Perata
Head of Development
Full stack software engineer with 9+ years experience. May be spotted in Lima at Laboratoria presenting at a meetup or hackathon. Has a nice haircut.
Pier Castañeda
Developer
5+ years experience developing with JavaScript. Likes Microsoft programming, front-end development, and gaming. Knows the entire dance from La La Land.
Jorge Ricaldi
Developer
Imagine a person who says something really funny and cool here, that is me! with a beautiful wife, a gorgeous son, and javascript xD.
Guy Borgford

Business Development
 Nearly 20 years of experience in business development and strategic marketing roles in digital publishing, digital agencies, and software design and engineering. Excels at happy hour management.
Daisy Zarzo
Developer
Software engineer with 4+ years of experience in design and development. Likes dancing and yoga and is excited to be a part of the growing Bespoken team.
Ken Li
Quality Assurance
Brings over 6 years of QA experience to the Bespoken team. As a tester, likes automation and likes to code in Java and C#. Most likely listening to tracks by The Killers.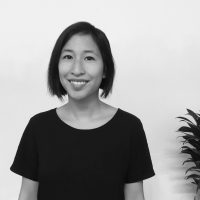 Karen Guerrero
Marketing and Customer Success Assistant
4+ years of working in marketing and market research. Excited to join the Bespoken team. Enjoys petting llamas and data analysis.
Diego Martín
Product
The third newest addition to the herd. Over 10 years of full stack programming experience in Peru and Spain. Excited to be contributing to voice-first technology.
Iván Pérez
Customer Success
Has more than 15 years of experience in IT – 10 of those spent in Europe working for global companies. Refreshing his Django skills with a smile 🙂
Edgar Cruzado
Developer
Has spent over 6 years making awesome software. Worked with different technologies and languages, but currently in a relationship with JavaScript <3.
| | | |
| --- | --- | --- |
| August 16, 2018 | Bespoken Selected by Amazon to Add Automated Testing to the Alexa Skills Kit | Medium |
| July 12, 2018 | Bespoken Announces Completion of $2.4 Million Seed Funding Round | Press Release |
| May 11, 2018 | Bespoken and Mercedes Benz R&D North America will speak at Voice Summit July 25 | Voice Summit 2018 |
| February 7, 2018 | Building Engaging Alexa Skills: Why Testing and Automation Matter | Amazon Developer Blog |
| December 14, 2017 | Guest Blog Post: Building & testing an Alexa skill with the Serverless Bespoken plugin | Serverless |
| November 20, 2017 | Bespoken Founder and CEO Joins The Alexa Conference as a Speaker and Panelist – Jan 18–20 in Chattanooga | The Alexa Conference |
| July 21, 2017 | Silent Echo lets you chat with Alexa over Slack | TechCrunch |
| June 16, 2017 | The Alexa Podcast - Episode 2 | VoiceFirst.FM |
| May 17, 2017 | Creating Alexa Skills Using Bespoken Tools with John Kelvie | Alexa Dev Chat (SoundCloud) |
| Feb 2, 2017 | Find Experienced Alexa Skill Builders and Tools | Amazon Developer Blog |